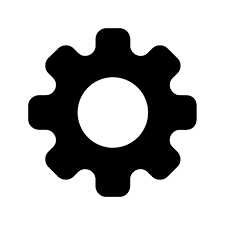 Dark & Wild [Signature Collection] 400g
A balanced blend of Ugandan Arabica and Robusta. Medium dark roast.
---
---
---
Share this product:
Monthly coffee subscription

Dark & Wild
Dark & Wild is our dark roast coffee. 
It's a blend of mainly Arabica, with a shot of premium Robusta mixed in in for that extra kick and complexity.
100% Ugandan coffee.
It works great in any milk based coffee drinks. Or enjoy it black if you prefer a dark, full-bodied cup of coffee.
Thank you for choosing to be a coffee hero!


You help changing the coffee industry
The difference your choice makes
The Colonial Model
Coffee from the traditional value chain returns only 16% of the value to origin. The profits are made and kept in the consuming countries.
Virtually all coffee on the market follows this model.
As a result, every cup of coffee consumed increases global inequality.
The Wild Model
When all the value addition is done at source, a far larger share of the value returns to origin, supporting job creation and economic development.
Finally, coffee can have impact where it's needed the most.
4X more impact.
How is this possible?
Because of our simple two step model:

1
No middlemen
2
All value addition done at source
Step 1. No middlemen
Usually, coffee goes through a long chain of middlemen before finally reaching the consumer. Not all of them care too much about quality. Nor about the farmers.
Wild buys all our coffee directly from the farmer.
This allows us to have a close relationship with them, where we can focus on improving quality, sustainability and how to make a better livelihood from coffee.
The consequence:
100% farmer premium
As we eliminate the middlemen and their cut of the sales, we can instead pay the farmers better.
Much better.
Wild has a policy of paying our farmers at least 100% above the minimum market price of the last five years. This price floor acts as an insurance against fluctuating coffee prices.
In many cases, we pay even better than this minimum. The higher the quality of the coffee, the better the farmers are paid.
Step 2. All value addition done at source
The only way to ensure maximum impact for the coffee producing countries is to do all the value addition at source, and export the final product.
No more export of the raw material.
By doing this, jobs that would otherwise not be here can be created. And the increased value of the product will contribute to economic development on a far higher level than selling the raw material only does.
Additional Wild benefits:
Fully traceable
Get to know your coffee farmer!
All our coffee is full traceable back to the individual farmer. You will know what we paid for the coffee, how much above the market price, how the farmer has benefited from the relationship with Wild - and a whole lot more.
We trace every bean of coffee from farm to cup.
This includes all steps of the value chain. The information we gather makes it possible to issue very detailed impact reports, showing precisely where the money has gone of the exact cup of coffee you are drinking.
The freshest coffee on the market
Coffee exported as raw, "green" coffee takes months to reach the destination. It is not unlikely to take up to six months from the time of harvest until it reaches the roastery.
After roasting, it takes additional weeks or months in storage and on shop shelves before it's finally purchased and can be brewed.
Wild coffee is purchased directly after harvest, and takes only a few days to reach our roastery.
After roasting, the coffee is instantly shipped to our customers.
No warehouse. No supermarket shelves.
Only the freshest coffee.
Save money - and help us grow faster
Get our prepaid coffee subscription
With a prepaid subscription, your hep us scale faster (without us having to go looking for outside investors).
As a bonus, we give you free coffee!
Choose between 6, 12 and 24 months.
Join the coffee revolution!
How does the subscription work?
1
Choose your coffee and quantity
Don't worry about making the right choice.
You can change your subscription and quantity any time.
2
No nasty surprises
Everything is included. We take care of shipping and taxes.
3
Enjoy great coffee every month
Get freshly roasted coffee directly to your mailbox once a month. Pause or cancel your subscription any time.

100% African
Directly from the birthplace of coffee
4X More Impact
Where it's needed the most
Detailed Impact Reports
See the precise impact of your coffee consumption
Only The Best
From the continent's best farmers
Coffee beans/ground

Whole Beans

or

Filter Ground