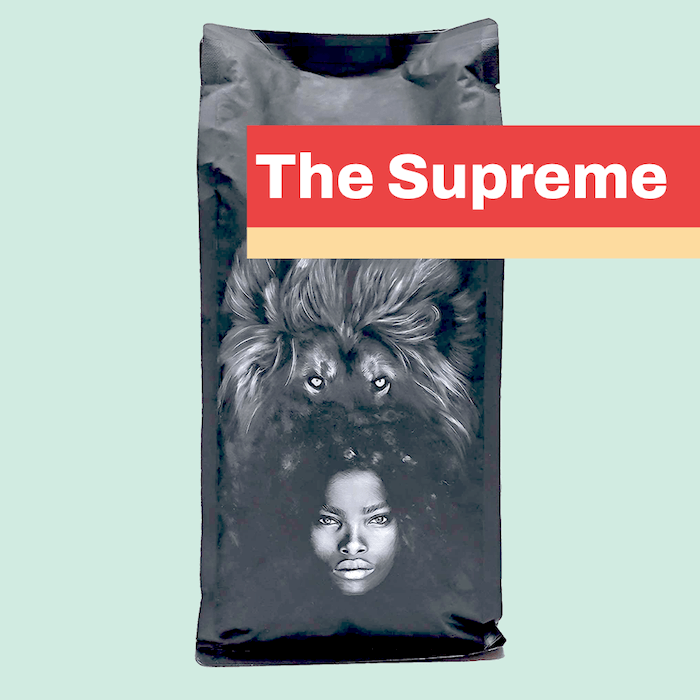 The Supreme 400g - Prepaid 6 Months
---
---
---
Share this product:
100% African
Directly from the birthplace of coffee
4X More Impact
Where it's needed the most
Detailed Impact Reports
See the precise impact of your coffee consumption
Only The Best
From the continent's best farmers
The Supreme
Our very best coffee.
• Premium coffee from all our origins
• A new coffee every month
• Always single farm, single origin
• Medium / light roast
The very best from the birthplace of coffee
The Supreme is all about variety and exploration.

Every month we bring you a new coffee experience, sourced from the best farmers in eastern Africa.
When you want to enjoy all the amazing qualities of African coffee, this is the ultimate coffee subscription.
Expect coffee from all our origins:
Ethiopia, Kenya, Tanzania, Burundi, Rwanda, DR Congo and Uganda.
Discover why Africa has so many famous coffee origins. These coffees are highly sought after by coffee lovers all over the world. 
Get them all with The Supreme coffee subscription.
Coffee beans/ground

Whole Beans

or

Filter Ground